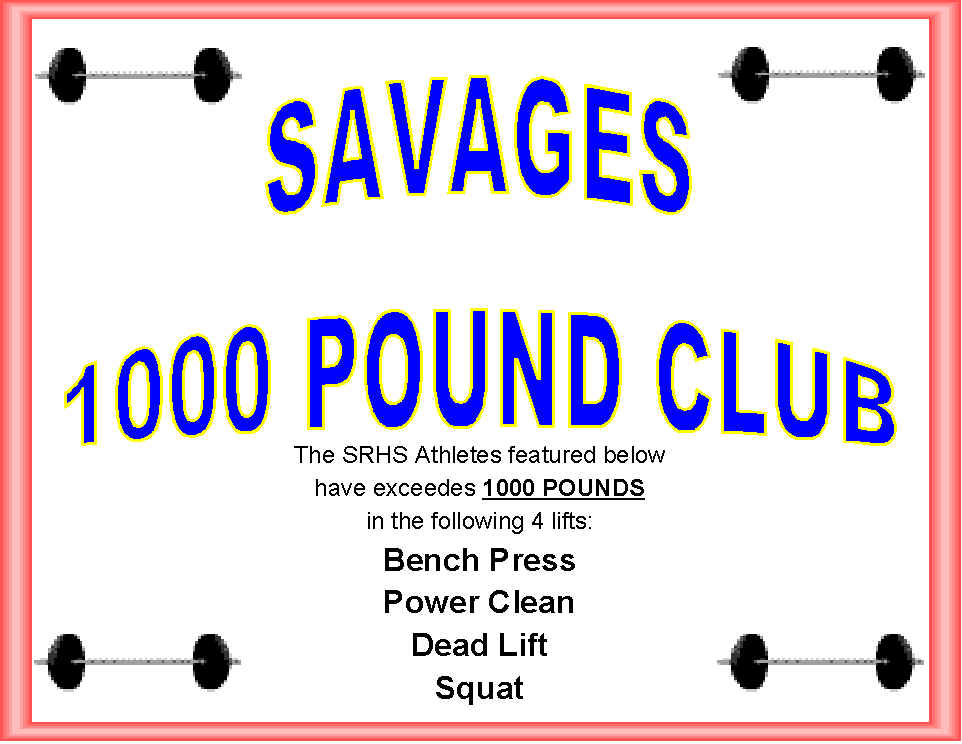 Aaron Shoemaker
Aaron's only a Freshman!!
His 4 lift totals were:
Bench Press: 235 lbs.
Squat: 265 lbs
Power Clean: 155 lbs.
Dead Lift: 355 lbs
Aaron's next goal is 1200 lbs. His goal will be accomplished by increasing his squat by 75 lbs, his dead lift by 75 lbs, his bench press by 20 lbs, and his power clean by 30 lbs.
Jared Shoemaker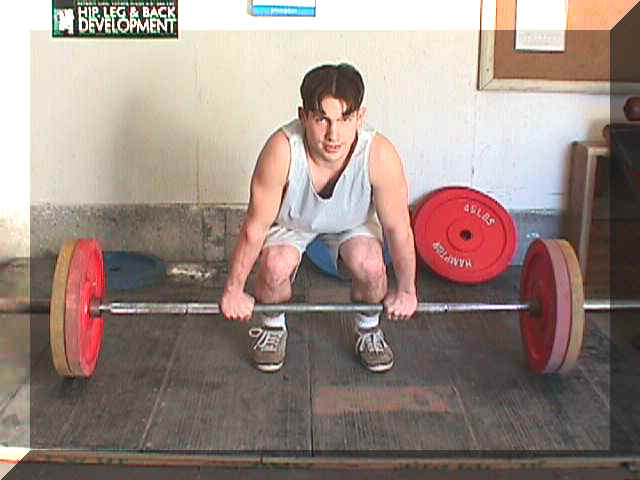 Jared's a Junior, and has a great chance at hitting 1200 lbs. by the end of the school year. His current total is 1045 lbs.
Bench 175 lbs
Squat 285 lbs
Dead Lift 400 lbs
Clean 185
Brad Walters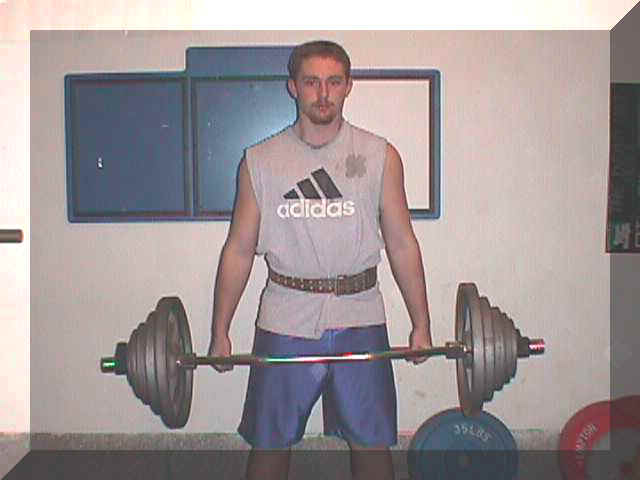 Brad's a junior, and working hard on improving his total toward the 1200 lb goal. His totals are:
Bench 185 lbs
Dead Lift 400 lbs
Squat 305 lbs
Clean 145 lbs
Erick Hickman
Erick's been lifting "seriously" for just a few weeks. He show's great promise to be one of the first to reach 1200 lbs.
Erick's totals:
Bench Press: 185 lbs
Squat: 325 lbs
Dead Lift: 395 lbs
Cleans: 135 lbs
Brent Kaschmiter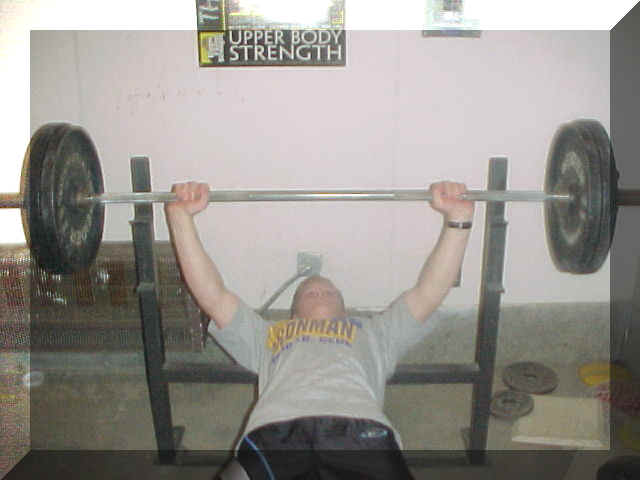 Brent's one of the strongest athletes at Salmon River High.
His totals are:
Bench Press--265 lbs
Squat--365 lbs
Dead Lift--395 lbs
Clean--175 lbs
Derek Spicklemire
As a sophomore, Darek's been lifting very hard, he show's great potential to play in college
HIS LIFT TOTALS ARE:
Bench Press--175 lbs
Squat--335 lbs
Deadlift--305 lbs
Clean--175 lbs